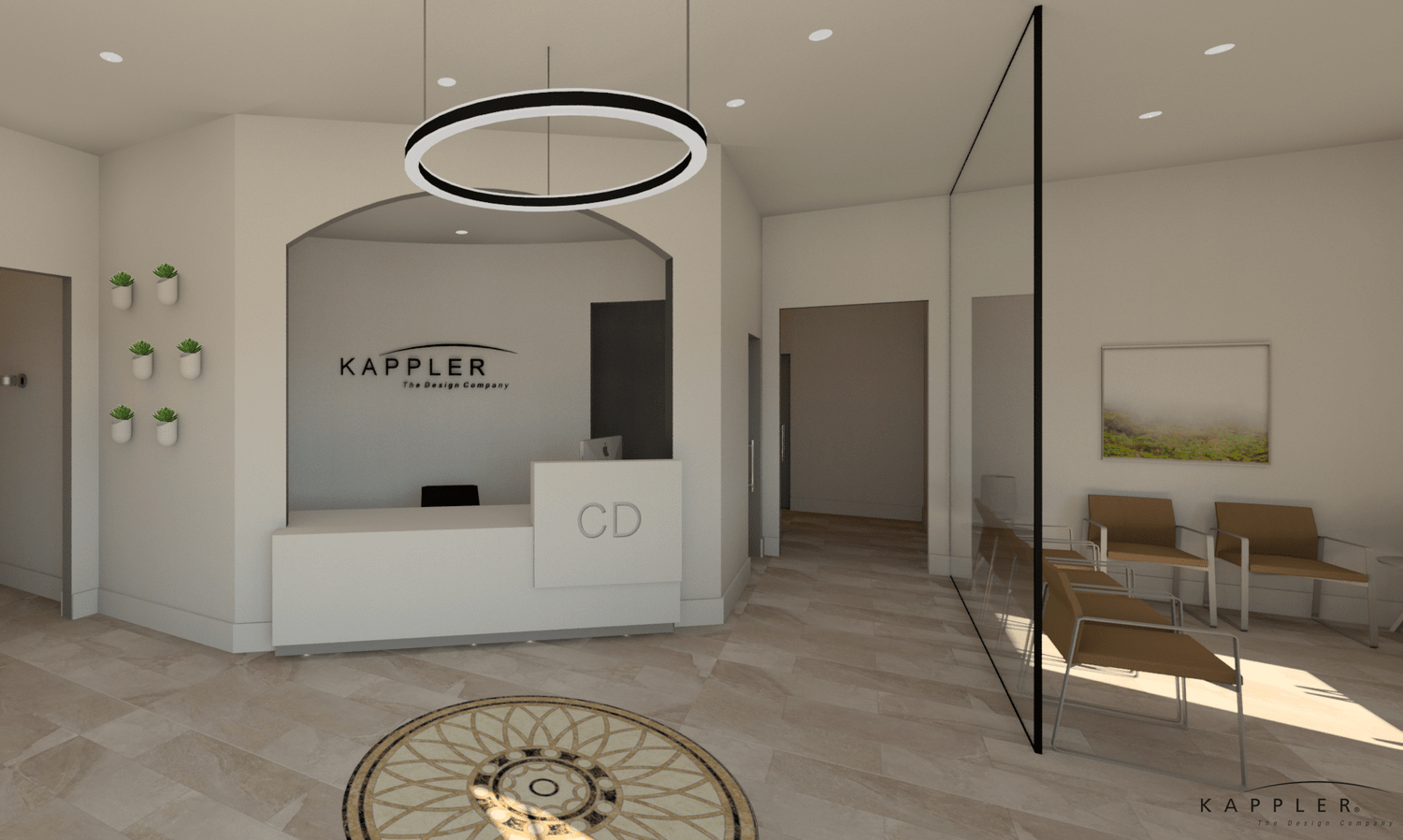 Dental Office Designs for the People: Why Experience Matters
To an interior designer, crafting dental office designs seem like a simple undertaking. And why not? How is it different from designing a trendy restaurant, a welcoming new home, or an exciting office space? For a dental office to provide a strong return on investment, the focus must be on workflow efficiency and design around the people, both staff and patients.
The difference between working with a dental office interior designer and a general interior designer can be huge.
When it comes to dental practices, many working pieces make up an efficient dental office. Interior designers don't know how a dental office works, what equipment is needed, where it should go, and what the staff requires to make them the most effective.
Dental Office Interior Designers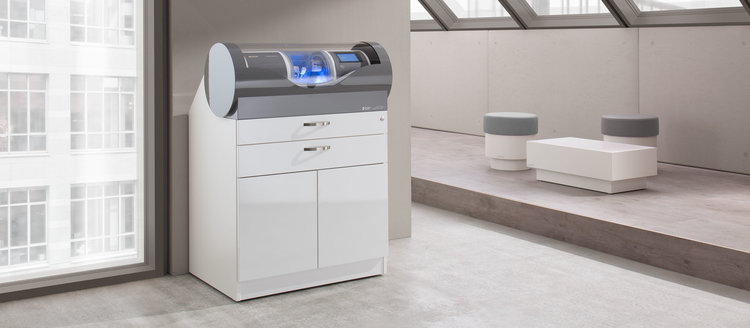 It's this knowledge that sets Kappler apart from general interior designers. We have decades of experience under our belt in designing successful dental offices in North America and Europe.
Choosing The Right Dental Office Floor plan
When beginning a new office design, the question that always comes up is, "Where do I start?" This starting point is the place that will define the rest of the journey and, if not done correctly, can lead to a waste of time and resources at best and an inefficiently designed office at worst. An interior designer may start their design with the waiting room because that's what patients see first, right? At Kappler, we begin with the floor plan.
A common mistake when it comes to floorplan selection is that you can use a free floor plan available from various manufacturers. The devil is always in the details. Kappler designers will create the right floorplan for your specific workflow. It's a custom solution designed around you and your needs.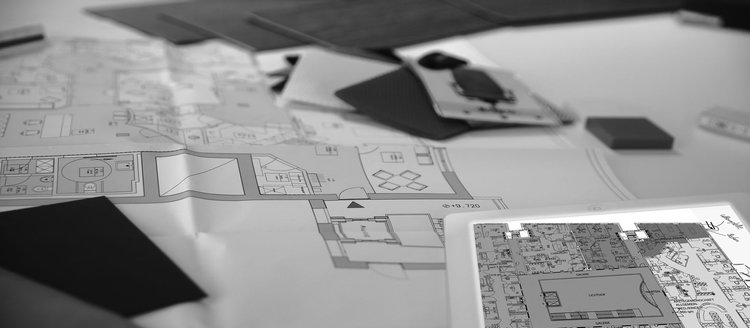 Questions TO ANSWER IN Your Dental Office DesignS
When it comes to starting the journey with a new dentist, it is all about listening and learning your needs. Here are just a few of the concepts we are focusing on when tailoring a new office plan to your needs:
How many Operatories or treatment rooms are you planning?
Will you have an onsite Lab?
Centralize Steri and Storage to minimize delays in going back and forth.
Where will we locate your X-ray and other Imaging so that they can be near patients' consults for easy interaction?
Where's the best place for material and equipment that allows staff access but not patient intrusion?
How do staff and supplies move from Storage to Operatories, Operatories to Steri, and Ops to the Lab?
What kind of facilities will you need for your staff and internal meetings?
Staff lounges and labs do not need to be close to patient areas; where can we most efficiently locate them?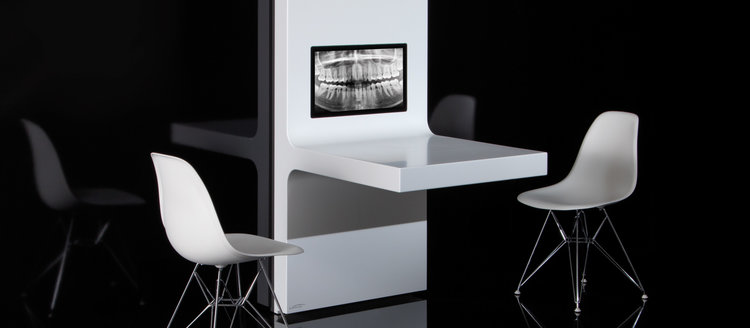 The Right Workflow Is Key to Dental Office Design
Recent studies have shown that dental practices can achieve a 30% increase in productivity thanks to improved workflow alone. And the results can keep climbing as the staff makes improvements over time in their new office.
What kind of design ideas make these gains possible?
At Kappler, we believe in planning more expansive halls to avoid bottlenecks as staff move throughout the office. We make doors wider to make rolling equipment easier.
We strive to make supplies easier to find. The more time assistants spend looking for stuff, the less time they can work with patients.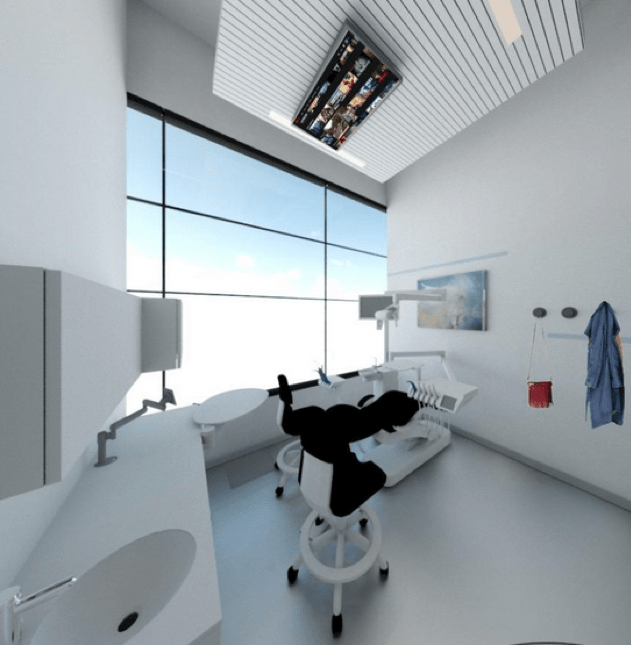 We believe in standardized dental office operatory designs. Staff can begin work immediately without acclimatizing to different treatment environments, wasting less time.
Work with the Leader of Dental Office Design 
At Kappler, we pride ourselves on being an invaluable resource for dental office designs. We create dental interior designs that are beautiful and seamless, with workflows that increase your productivity and patient/staff well-being. Talk to us about what we can do for you in designing the dental office of your dreams.