Complete Dental Office Design
The best dental office designs are created with beauty, quality, and efficiency in mind. Kappler Company has 70+ years experience delivering customized dental office designs around the globe.
Our dental practice design process and manufacturing experience removes the middleman, allowing you to be in the dental office of your dreams on time and under budget.
Ready to design your world class dental office?
State-of-the-Art Dental Office Designs by Kappler
Kappler is a dental office design company that creates state of the art, ultra efficient dental offices thanks to their 70+ years of globally recognized designs.
Traditional and modern design blended together in perfect harmony. We combined the warmth and coziness of traditional interiors with the crisp clean edge of modern design for this dental office interior. Rustic wood beams highlight the tall ceilings while stacked stone feature walls add texture to the space. Large windows are coupled with sleek white cabinets give this dental office a modern look.
Nordic Modern Design
The Nordic nature - the water, the tree, the light and the air. Nordic design, also known as Hygge interior design, promotes coziness, comfort, wellness, and contentment. We brought these elements inside with this dental office interior design in California. Wood flooring, glass walls, and bronze accens complete the design with clean modern lines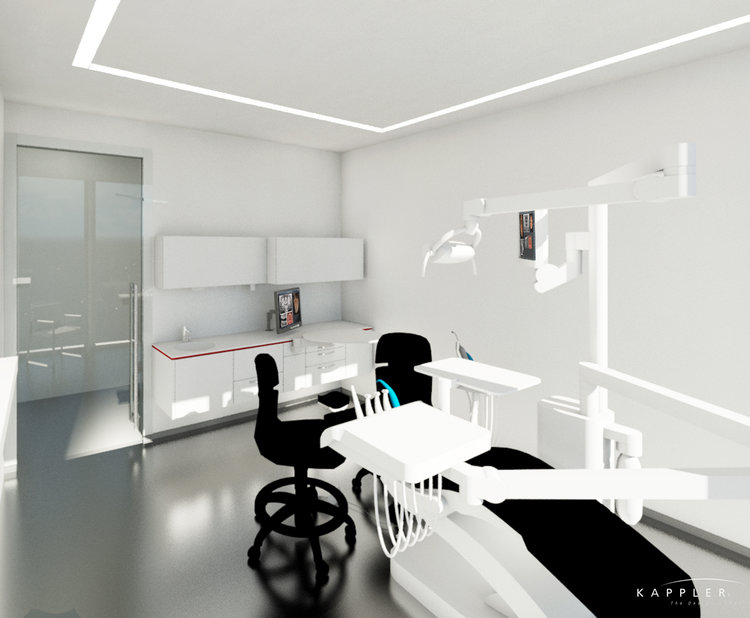 Sophisticated Minimalism
This dental office design in New York is a perfect example of how we work with our clients to create a custom dental interior design. The black and white color palette paired with simple furnishings epitomized the style of our client. Adding a few pops of red around the office gave this space a bit of added personality. We were fortunate to have large windows in this building and were able to design an eco-friendly garden for the interior of the office.