Floor Plans | DENTAL OFFICE DESIGN
The right space plan is the first step to a productive and successful office. We at Kappler believe that every single office is unique and therefore every single space plan should be. We don't offer pre-configured dental office floor plans because there is no one-size-fits-all space plan.
We carefully design customized Dental Office Floor plans for every one of our clients according to their needs and vision.
You tell us your vision and how you work today, and we will create a game plan for how to elevate your practice to another level. Space planning for us is not just laying out rooms but considering the way you and your staff work and who your clientele is. We carefully analyze your workflow using our decades of global experience in the dental world to implement staff, patient, and instrument workflows.
DENTAL OFFICE FLOOR PLANS
The 2D space plan we create for you is the foundation of your new office and plays a significant role in creating a successful, efficient, and productive future for you, your staff, and your patients.
HIGH QUALITY COMPANY
They listened to what we wanted in our office and helped draw a floor plan that had a great flow with the most efficient use of the space. We cannot speak highly enough of Holger, Julia, and their entire team! We love them as people and we loved doing business with them. High Quality company, High Quality people, who I highly RECOMMEND!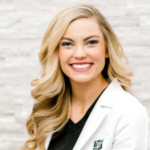 WE COULDN'T HAVE DONE THIS WITHOUT KAPPLER!
I am thankful to have partnered with Kappler on this journey. I know we could not have done it without their endless support, clear vision and gracious guidance. Kappler's signature is all over our office, but their fingerprints are as well!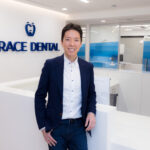 I love my new office!
Kappler's designs are gorgeous, incredibly functional, and they think of things no one else ever did (ie. how acoustics and lighting play a role in the overall look and feel). The final product of my dental office design looked exactly like the VR tour I was shown months earlier. I would use Kappler Design again in a heartbeat. Thank you for all you do. I LOVE my office!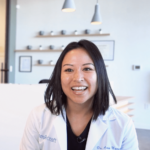 Related Posts
Want to learn more about how to design an amazing dental office? Read our blog posts.
From material selection, to stylized forms, and integrated technology, here are the four essential elements of how dental office design is moving forward.

Learn the dental office design ideas that Kappler Design uses to help your dental practice be more efficient and profitable. As custom dental office designers, the Kappler family has been

There are some questions we try to answer with our clients in order to achieve amazing dental office designs. In this article, you will find a collection of helpful information
CONTACT US
For over 70 years the Kappler Company has been delighting clients
and patients with their stunning designs and elegant workflow efficiencies.
[contact-form-7 id="237″]