3D RENDERINGS | DENTAL DESIGN STUDIO
We understand that it can be hard to fully envision the final look of your new dental office by only seeing a space plan and a mood board. With a 3D rendering from our dental design studio, you experience how rooms will feel and how all the design elements, furniture, and equipment will come together once the process has all wrapped.
We are proud to provide every client with high-quality 3D renderings from our dental design studio.
We carefully choose colors, materials, lighting, furniture, and accessories and turn your 2D Space Plan into photorealistic images. Kappler emphasizes every little detail, whether they seem insignificant or not, and we want to share those details with you. 3D Renderings allow us to show you your dental office design before construction begins.
And as much as we love to explain our thoughts and ideas to you, we all know: An image says more than a thousand words. And our pictures speak for themselves. Let us show you how we'll make your dental office design come to life.
FAQs about our dental design studio
+
We currently have two suites here at our Charlotte office; one suite is designated for the IT Department, Vice President, and Administration, while the other suite houses the Designers and Project Managers. The suite with the Designers and PM's would be considered a dental design studio where they work together on projects.
+
The Design Process starts with the Space Plan. Here, we create a 2D plan of the space that not only considers workflow, but also design, technology + functionality. After the 2D space plan is locked in, the Design Concept starts. Our Designers create a custom mood board for each client based on their vision. Once approved, the visualization, also known as 3D Renderings, begins.
+
All of our Designers come with a background in Interior Design and/or Architectural Design and have gone through training to use our 2D and 3D softwares to create Designs, Renderings and Architectural Drawings.
+
Our Designers create our Renderings at our Office in Charlotte, NC. We start with creating a Design Concept through a digital mood board before the Rendering process starts. We use one of the most renowned softwares in the industry to model a space, and then we create high-quality 3D Renderings that look like a photograph of your new practice. A single rendering can take hours to render after it is being modeled, to achieve a realistic look. This allows us to help our clients visualize their space before it's built. This is all part of the dental design studio process.
+
First, it starts with a lead. Through our CRM (Customer Relationship Management) system, we create a profile and collect information along with an initial consultation in order to provide an accurate quote tailored to the Design scope of their project. Each project is different, so we like to collect as much information as possible to give them a customized figure. Once we have locked in everything (exchanging emails, review calls, etc.) and the contract is signed, we then proceed with our onboarding process. This is when the Design team comes into play and they have an initial kick-off call to introduce everyone and become more acclimated. It's also an opportunity where a timeline is provided to give the Client an idea of what's to come and how the project will flow. Depending on the project, we either start with Interior or Exterior, but the same level of service is provided no matter the route. While Exterior projects are a little
3D RENDERINGS DESIGN PROJECTS
The right dental office interior design will ensure a more efficient dental practice. You'll see the 3D renderings from our dental design studio on the left and the finished dental office space on the right in our gallery below.
HIGH QUALITY COMPANY
They listened to what we wanted in our office and helped draw a floor plan that had a great flow with the most efficient use of the space. We cannot speak highly enough of Holger, Julia, and their entire team! We love them as people and we loved doing business with them. High Quality company, High Quality people, who I highly RECOMMEND!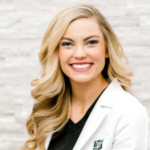 WE COULDN'T HAVE DONE THIS WITHOUT KAPPLER!
I am thankful to have partnered with Kappler on this journey. I know we could not have done it without their endless support, clear vision and gracious guidance. Kappler's signature is all over our office, but their fingerprints are as well!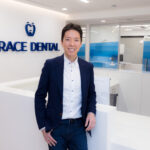 I love my new office!
Kappler's designs are gorgeous, incredibly functional, and they think of things no one else ever did (ie. how acoustics and lighting play a role in the overall look and feel). The final product of my dental office design looked exactly like the VR tour I was shown months earlier. I would use Kappler Design again in a heartbeat. Thank you for all you do. I LOVE my office!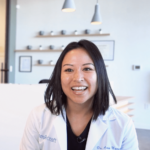 3D VISUALIZATION
(RENDERINGS)
See exactly how your office will look before it's built. Together, we will pick furnishings, finishes, and accessories. This will give you a sense of what your office is going to look like once it's done. You'll be able to envision you and your staff working in this new space and the possibilities that it will bring.
Contact Us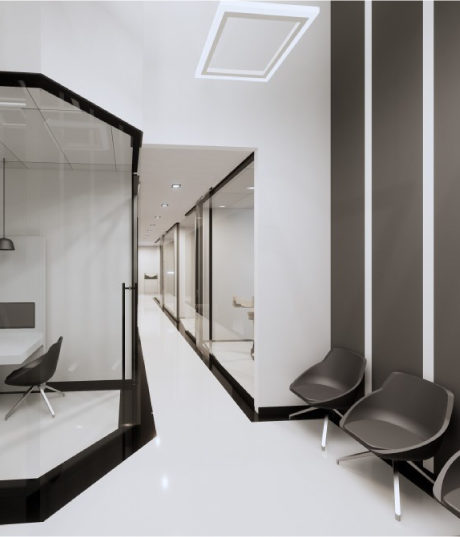 Related Posts
Want to learn more about how to design an amazing dental office and everything dental office design? Read our blog posts.
From material selection, to stylized forms, and integrated technology, here are the four essential elements of how dental office design is moving forward.

Learn the dental office design ideas that Kappler Design uses to help your dental practice be more efficient and profitable. As custom dental office designers, the Kappler family has been

There are some questions we try to answer with our clients in order to achieve amazing dental office designs. In this article, you will find a collection of helpful information
CONTACT US
For over 70 years the Kappler Company has been delighting clients
and patients with their stunning designs and elegant workflow efficiencies.
[contact-form-7 id="237″]